About The Bakery
Mr. Crust Bakers is a perfect example of "we do what we love". Our taste shows our heart connection with bakery. We love baking and our products are not simply prepared with ingredients, these are rather enriched with deep care and love that we pay at each step. The journey was difficult but we had faith in our hard work that we will succeed in our work. From a kitchen to the first outlet in 2012/2013, the journey was incredible and received a huge support and love from Delhi. Company started first outlet in 2012 in Vijay Nagar, Delhi and within short span of time it is a tale of the town. With our qualified and talented team of chefs we focus on all aspects of food service right from product safety to quality just to make sure that our family of customers makes their events "a sweet memory" with us.
With a decent start as a Bakery shop, Mr. crust Bakers worked in different segments of bakery and savoury items to introduce modern and traditional products simultaneously. We have shown Delhi how to create 100% vegetarian baked goods without losing the softness of cookies or the creaminess of the frosting
Mr. crust bakers is known for its innovative take on classic baked items, its contemporary yet cozy decor and a menu that is constantly refreshed.
THE MENU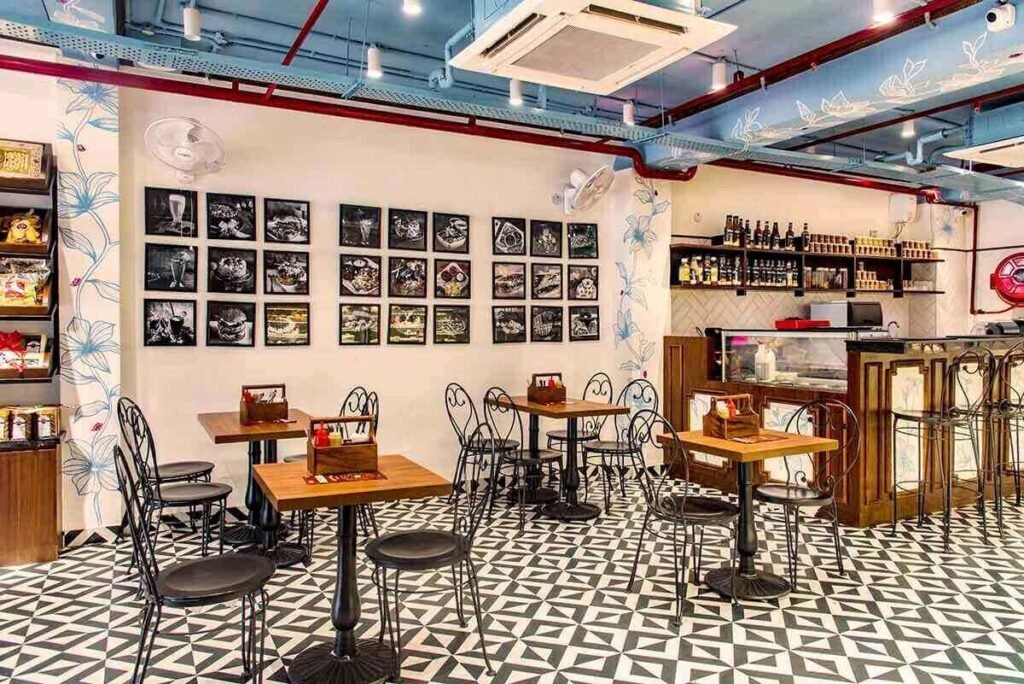 SEE WHAT WE HAVE
Our Bestselling Products
pROCESS
How do we Deliver Cakes in Delhi? – Just 3 Steps
You can choose and Order cakes online in Delhi.
We then measure, mix and bake our hearts. out to make the fresh and delicious cake for you.
Your online cake order is ready and will be delivered at your doorstep in Delhi with love.
For online cake ordering, you don't need to step outside from your home/Office, you can always order cake online in Delhi with Mr. crust bakers at your own ease, who will take care of everything like on time delivery, cashless payments etc. How do we deliver cakes in Delhi? – just 3 steps.
Our cakes are made to order by our bakers, delivered with care across the Delhi and come with our Perfection Guarantee. Using only the finest ingredients, our cakes make the perfect surprise for everyone and on every occasion.
From Our Blog
Food makers, confectioners, chefs, flavor experts… our chocolate factory stories
The best place ever!!! All the food is so fresh and goodd!!! Especially the new chinese menu that they launched. And ooh, also, the mr crust special pasta is❤️. Love everything they make!
– Rushali Chauhan
Clean and Hygienic place. Prices are also quite reasonable. Varieties of deserts and cakes are available. Nicely behaving Staff. Overall a Good and Nice place to visit.
– Devansh wadhwani
This place is one of the best when it comes delicious pastries, cakes, cookies, pasta and pizzas. Mr.Crust have opened it's new outlet in GtB Nagar. It's spacious and beautiful! Tried their rainbow pastry and chocolate lava cake! Both of them tasted heavenly. Also tried paneer pizza and pasta. Totally recommended. Also, do check out their delicious freshly baked cookies. Service was quick and humble. Must visit 🙂
– Palak Kapoor
Mr. Crust is one of the most popular bakers in North campus area. It started few years back and in no time with it's quality and customer service it has become one of the best. They offer wide range of bakery items like cakes, brownies and also offer little bites like pasta and sandwiches. I am a regular customer of different range of cakes and brownies. Their hot chocolate brownies are the best. They also offer chocolate balls as complimentary to all the customers as a taken of love. Must visit for quick little bites, brownies, cakes for loved ones in North campus.
– Aakash Upadhayay

CAKE a Four-letter but an infinite amount of happiness in making. Our experts use all the tricks under their sleeves to make you happy and satisfied. Best quality is offered by using the finest quality products so that the final product gives the satisfactory smile on our customer's face
You Imagine. We Shall Customize.
Its quick and easy for you to reach us via Whatsapp. We are waiting
GIFT CARD
Gifting is more than just the act of giving or receiving something. A gift carries with it a warm sentiment and best wishes from the gift giver to the recipient. Hence, the demand for personalized gifts has increased with time and so have the gifting ideas and options. People these days are always looking for unique gift ideas to surprise their loved ones and make them feel special.

Buy Now